Digital eMation, Inc.
(Korean:
디지탈이메이션(주)
) is an animation studio located in Korea and founded in 1993. They specialize in digital animation.
A Quest for the Lost Mixamajig
, they animated for
Mixels
with
A Quest for the Lost Mixamajig
, replacing
Atomic Cartoons
. They were then replaced by
Big Star Entertainment
for
Every Knight Has Its Day
.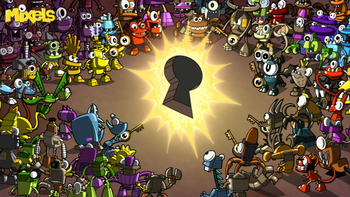 External links
Ad blocker interference detected!
Wikia is a free-to-use site that makes money from advertising. We have a modified experience for viewers using ad blockers

Wikia is not accessible if you've made further modifications. Remove the custom ad blocker rule(s) and the page will load as expected.