LEGO® is a line of toys featuring colourful plastic bricks, gears, minifigures (also called minifigs and figs), and other pieces which can be assembled to create models of almost anything imaginable. Cars, planes, trains, buildings, castles, sculptures, ships, spaceships, and even working robots are just part of a very short list of the many things that can be built with LEGO bricks. High production quality and careful attention to detail ensures that LEGO pieces can fit together in myriad ways, which is one of the main reasons for the toy's success. Coincidentally, "LEGO" translates into various Latin meanings such as "Assemble" and "Connect".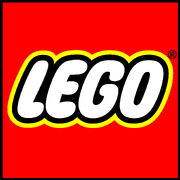 The sets are produced by The LEGO Group, a privately-held company based in Billund, Denmark. LEGO was the creator of the Mixels line of toys, with a license from Cartoon Network.
Ad blocker interference detected!
Wikia is a free-to-use site that makes money from advertising. We have a modified experience for viewers using ad blockers

Wikia is not accessible if you've made further modifications. Remove the custom ad blocker rule(s) and the page will load as expected.