The subject of this article has not been released in the United States




This article covers something that has only been released in a foreign country from the base of the show and many of our users. Because of this, the article may lack important details.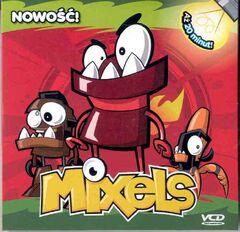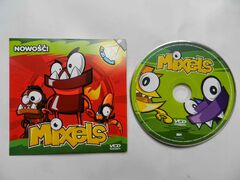 A Mixels VCD with most of 2014's shorts was included in the January 2015 issue of the Polish "Cartoon Network Magazine." The VCD has 20 minutes of content in it and has 17 dubbed shorts total:
No information is known about other contents or information on the VCD.
Trivia
Mixels is dubbed into Polish as "Mixele," but, strangely, is still entitled Mixels on the DVD.
The Movie has the same episodes in the same order, possibly hinting that this is a dubbed version of that.
Ad blocker interference detected!
Wikia is a free-to-use site that makes money from advertising. We have a modified experience for viewers using ad blockers

Wikia is not accessible if you've made further modifications. Remove the custom ad blocker rule(s) and the page will load as expected.